We are glad to inform you that we have recently completed the development of a new e-commerce website for a Wigan-based company, Revival Furnishing. This website is lightning fast and is fully optimized to attract more and more customers. This website takes less than a second to load, which is one of the most critical parameters for your website SEO. In the last few years, we have designed several professional web design templates that suit the business requirements of our clients. You can contact us or browse our templates if you want a website.
The process of making your online store much more visible is the result pages of the search engines are referred to as eCommerce SEO. When people search for your company's products, you want to rank as high as possible to get enough traffic. You can also get traffic from paid searches, but the eCommerce SEO services are much more reasonably priced. Moreover, ad blockers and ad blindness can also reduce the effectiveness of the paid search.
What is eCommerce SEO?
The eCommerce SEO usually means optimizing the headlines, metadata, product descriptions, internal link structure and navigational structure for search and user experience. Each product you sell must have a very dedicated design so that it can attract traffic. But the important thing that you also need to keep in mind here is the static and the non-product oriented pages on your website, such as the following:
Home Page
About Page
Blog articles
Faq
Contact Page
Help Center answers
It is also essential to create keywords for those pages as well. You can search for the long-tail keywords and the semantic ones that go with them.
This is why SEO is so essential for the eCommerce sites
What do the consumers do when they need a product or a service? Many of them perform Google searches. They search for options, tips, comparisons and also other information to help them make some critical decisions.
If your website does not appear in the SERPs, you miss out on getting critical access to qualified and interested eCommerce customers. Your products might find a place on the website, but are they findable?
It is here that the eCommerce SEO comes in. This provides you with a way that helps you reach your target audience without paying anything for the ads. Once you get the people to your site, you can make them happy by offering them your high-quality products and motivating a call to action.
SEO is essential for eCommerce websites. Your product must reach the potential customers in the right way so that these customers can get the products on the search engine results page. For this, your product needs to rank higher in search engines. For any eCommerce site, ranking at the top of the search engines is a high priority. Irrespective of whether your company is big or small, if done correctly, it will boost your website to rank in the top position. Your website will provide the best solutions to the user's intent. Optimizing the e-commerce sites can also yield an ongoing, free source of high-converting organic traffic to your website.
Let us understand the importance of SEO with the help of an example. You have an eCommerce website without SEO. Your business might have a desirable website and an excellent interface to search the products, but there might not be any visitors coming to your website. Even the most popular search engines might not know about your product, so you are not making sales. It is here that you need an eCommerce specialist. The eCommerce specialist will assist you in getting good traffic using the best SEO strategies.
As eCommerce SEO experts, these are the things that we do:
Build the online presence and the visibility of the business.
Use the best digital marketing techniques to provide you with long-term results.
Provide our clients SEO solutions that are also cost-effective.
Customize the eCommerce websites as per the SEO needs.
Increase the social media following of a particular eCommerce company.
Allow customers to find you by providing you with a competitive edge.
Provide a better user experience.
Also, build trust among the customers about your eCommerce website.
Implementing SEO in your eCommerce business might not be as easy as it might sound. But it is worth opting for this service. Ecommerce companies should not ignore the tremendous potential and the opportunity that SEO can bring into the business, especially the eCommerce ones.
Looking for a new ecommerce website?
Contact Us
This site loads in less than a second – a critical parameter for your website SEO.
In the last few years, we have developed many professional web design templates to suit your business requirements. If you need a website, please browse our templates or contact us.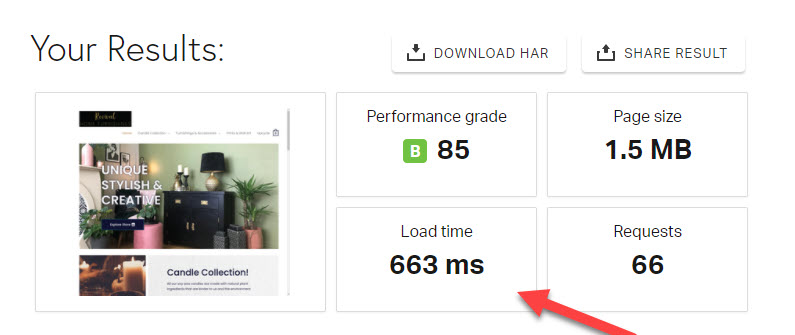 Happy Customer's Feedback